//Welcome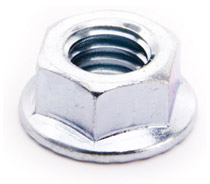 HillCrest Fasteners, Inc. is a veteran owned business established in 1986. We have provided military hardware to the Navy, ITT Defense, General Dynamics , Sikorsky Air Craft and other companys who produce vital equipment to the defense industry. Our product line includes hardware for Aerospace, Avionics, Medical, Marine, Commercial and industrial applications. We also quote "specials" per print.
All parts sold by HillCrest Fasteners are fully traceable and DFAR compliant. Chemical and Physical certificates are avaible upon request. See our product line to view all the products and services we can provide. When your hardware requirements do not have to be in accordance to military specifications we can provide commercial quality hardware as well. Our commitment to service and quality products has been our priority for 24 years.
Thank you for visiting our web site and we look forward to serving you.